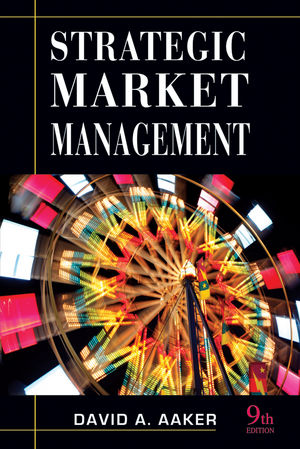 MKT 517 Course Syllabus / Expectations
Professor: Stockmyer

Required Text

Special Needs
If you have special needs, such as those addressed by the Americans withDisabilities Act (ADA) and need special assistance, please notify the course instructor immediately. Reasonable efforts will be made to accommodate your needs.
Academic Honesty / Plagiarism
Unfortunately, it has become necessary to resort to extreme measures to make sure that students do their own work and do not simply copy others' words/thoughts/ideas. More information on this matter will be presented in class. Basically, if any student paper contains any wording that duplicates (or comes very close to) any wording of any other writer or paper, you will be charged with plagiarism. If it is found that you have in fact copied work from any other source, it will go into your permanent college record, and you will also be penalized by the instructor. The first incident of plagiarism will result in a warning and/or a grade of 0 on the assignment. The second incident of plagiarism will result in an F (0.0) grade for the course.

The Turn-it-in course name is: MKT517Summer2013
The Turn-it-in course ID# is: 6507137
The Turn-it-in course Password is: password
Class Attendance / Protocol
Any behavior that is disrespectful to, or has the potential to distract the instructor or other class members will not be tolerated.

Attendance during the live class sessions is expected and encouraged. We will have a total of six (6) live class sessions (not counting the shakedown class). If you don't attend any live session, then you must complete a paper associated with that topic and have it sumbmitted to turn-in-in by the time of the next class session.

If you miss a class, do not expect me to help you discover what you have missed. However, if you must miss class for a "good" reason (e.g. job interview, traveling as part of a sports or academic team, inability to get a baby sitter, personal illness, etc.), AND provide me with advance notification of your impending absence, I will be willing to try to help you with course material that you had to miss. To provide advance notification, please send an e-mail to: john.stockmyer@enmu.edu

Course Participation
Assignments
All assignments are to be turned in by the scheduled time and date. Late written assignments will NOT be accepted in this course.
Written Assignment Grading
Assignments will be graded both on the basis of intellectual content, and the clarity and quality of your writing. Points will also be deducted for spelling and grammatical errors.
All written assignments must include the following information on the first page of all papers submitted:
The title of the assignment
If an article was the focus of the assignment, provide the Title of the article, the Author, and the Journal or Magazine where the article originally appeared (if available). If the publication is strictly electronic, provide the electronic publication's URL
your name
the name of the instructor
the Class and class time (i.e.: MKT 517 / Tuesdays 7:00-9:00)
the Semester (i.e.: Summer 2013)
the date the assignment is submitted
Course Grading (Weights):
The final grades will be determined by the following weights:




3 Cases (written)            @ 100 points each
2 Question Sets (written)    @ 100 points each
6 Live Class Sessions*       @ 100 points each
Final Marketing Paper        @ 300 points
                             -----------------
Total Points Possible:        1400 points

*NOTE: Students that cannot participate in the live class sessions must submit a written assignment in lieu of live participation. If you do not attend the live class session, you will forfeit the 100 points associated with that live class.
Course Grading: