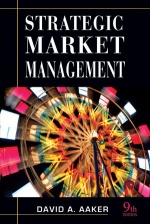 Marketing Management
MKT 517 Spring 2013
---
In-Class, 1SW and 1WW (Web) Students - COB 110
Live in-class Meetings on listed Wednesday Nights 8:20-9:35 P.M. (MST)

Class meeting dates: Jan. 16, Jan. 23, Jan. 30, Feb. 6, Feb. 13, Feb. 20, Feb. 27, Mar. 6. Mar. 20, Mar. 27, Apr. 3, Apr. 10, Apr. 17, Apr. 24, May 1

NOTE: Web students are welcome to attend the live classes in Portales at any time. For those that do not (for any reason) attend the live class sessions, it is REQUIRED that you watch the audio/video recordings of all classes within 5 days of the original live class meeting. You will also be REQUIRED to submit an "Alternate Participation Assignment" regarding the discussion questions of the week to: www.turnitin.com.
Web students that watch the live class sessions in real-time, and who participate (in a meaningful way) via Blackboard chat are not required to complete the Alternate Participation Assignment.)

All written assigments and links to the live class recordings will be available here on this Web page and/or the Topics Schedule page.
---
Professor: John Stockmyer, Ph.D.
Course Web Site: www.johnstockmyer.com/enmu/517Spring2013.htm
Office E-mail: john.stockmyer@enmu.edu
Office: COB 221 (575-562-2352)
Office Hours: [M/T/W/R - 1:00 - 3:00]
(Additional office hours by appointment - All times are Mountain Time)
---

COURSE INFORMATION:

Course Syllabus / Expectations

Topics Schedule

Student Information Sheet - Word Document (Download it, fill it out and submit the competed form back to www.turnitin.com (ideally) before our first live meeting.)
If you have difficulty with turnitin. . . you may e-mail it to my school e-mail address. However, you must learn to use turnitin, as that is where I will require you to sumbit all of your written assignments.


Mediasite Live Class Video Feeds: